The hubs and I are both loving his 30 days till 30 celebration.
I love how happy he gets every morning asking what his gift is today.
It's just precious!
His gift on Wednesday was a subscription to Hulu Plus.
Our friends the Wray's got us hooked on The Following,
and since Nick has been talking about getting Hulu anyway, i thought it would be the perfect gift.
The look on his face agreed!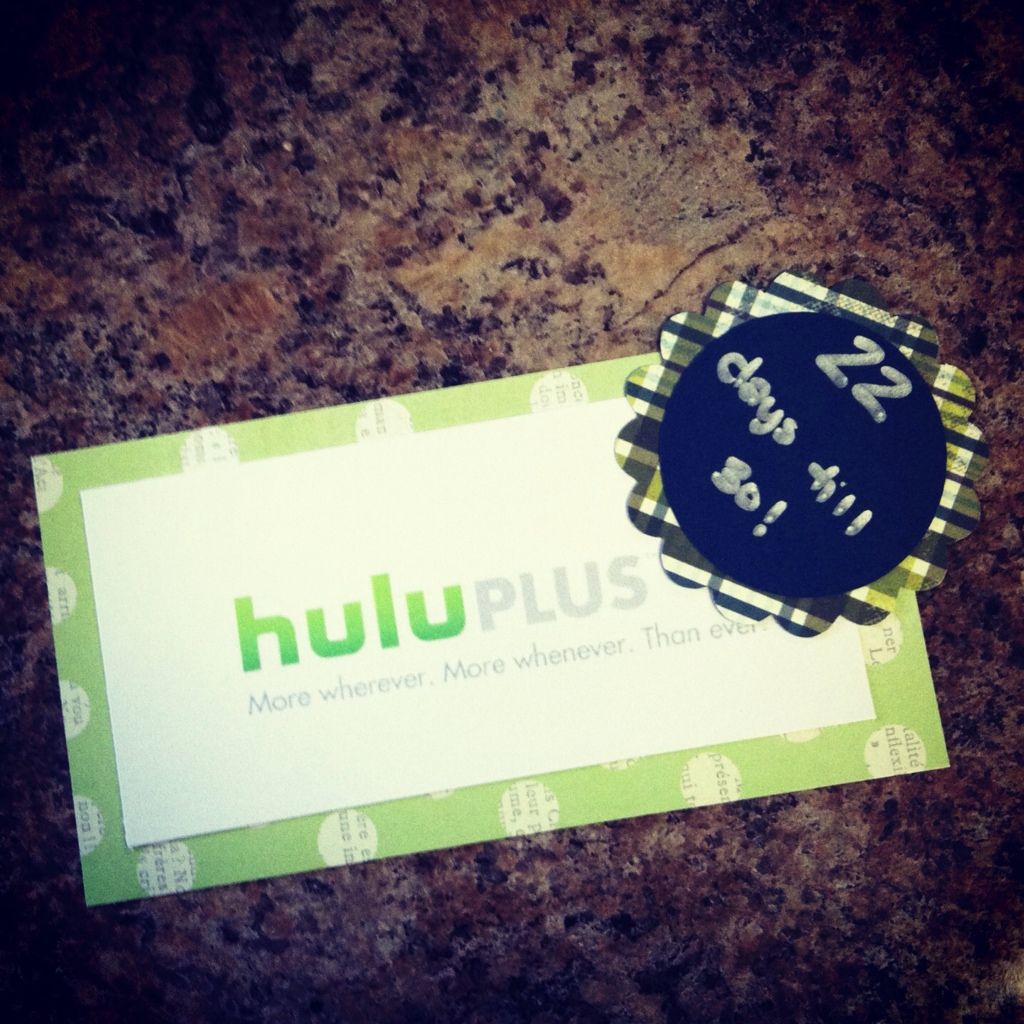 So far I have been absolutely hooked on Downton Abby.
I saw the uproar of my FB friends after the Season 2 finale--and I know they kill off characters on the show.
After 5 episodes i'm already so invested in the characters.
I just hope I don't fall in love to have them kill my favorites off!
I just love Bates!
No spoilers on the Blog about it!
Also, if you haven't already,
click
on over and enter the giveaway! 2 more days.